Spa Valley Railway » Visitor Information » News
14th June - Help us repair High Rocks Cattle Creep!
The Spa Valley Railway has been operating steam and heritage diesel trains from Tunbridge Wells West for the past 20yrs re-opening the line in stages through the support and work of dedicated volunteers.

Now the Spa Valley Railway needs help to raise £10,000 to undertake some repair work to one of its bridges located right next to High Rocks station. High Rocks Cattle Creep allows walkers to pass under our line and into the lovely countryside, it carries our trains over the footplate and has been in existence for many many years.

Once these repairs are complete it will allow the lines steam and heritage diesel trains to continue operating for many years to come over the bridge.

Our railway is a 100% voluntary organisation and is a not-for-profit organisation, any money raised is invested into the railways longterm future and development.

In 2016 the line had a record breaking year carrying over 43,126 passengers, an increase of 41% from the previous year. This just showed how popular the Spa Valley Railway is and that continued investment in our infrastructure is needed to ensure the railway can keep carrying passengers for many years to come.

Without these repairs the bridge will ultimately be subjected to speed restrictions or worse still closure pending repair work. It is therefore vital that we raise the money and get this work completed as soon as possible to allow our trains to continue travelling through the glorious High Weald countryside.

Some initial work has already been carried out and funded by the railway however to enable to the project to be completed we need the publics help to keep our trains steaming into the future.
12th June - Visiting Standard Class 4 Tank No.80078!
Keeping up the Standard at the Spa Valley Railway!
The Spa Valley Railway is absolutely delighted to announce the visit of BR Standard 4MT No.80078 for our 20th Birthday Bash event on the 26th to 28th August.
80078s visit is courtesy of the locomotives owner and is subject to continued running in following a full overhaul.
General Manager Jonnie Wesson says "We are overjoyed to be seeing the return to our line of a 2-6-4 4MT tank, once an everyday sight between Tunbridge Wells West and Eridge. The recently restored MK1 BCK into BR(S) colours will look fantastic behind 80078 and our 3 other Green MK1s"
Built at Brighton Works and out shopped in February 1954, the locomotive did in its short 11yr operating life with British Rail haul trains over what is now the Spa Valley Railway.
Steam Engineering Assistant Matt Dives said "Seeing 80078 back at 75F, a former Brighton Engine Shed will be a fantastic sight to see. The locomotive previously visited the Spa Valley in 2004, however in 2017 we'll be able to return a 4MT to Eridge for the first time since the late 1960s when Steam on the Southern came to an end".
The Spa Valley's 20th Birthday Bash event commences on Saturday 26th August running through into the Bank Holiday Monday on the 28th August. Also operating alongside 80078 will be home based steam locomotives Ugly & No.72, resident Class 33s 33063 & 33201, visiting Class 55 55019 'Royal Highland Fusilier' courtesy of the Deltic Preservation Society and finally 3CIG 1497 'Freshwater'.
Jonnie Wesson
General Manager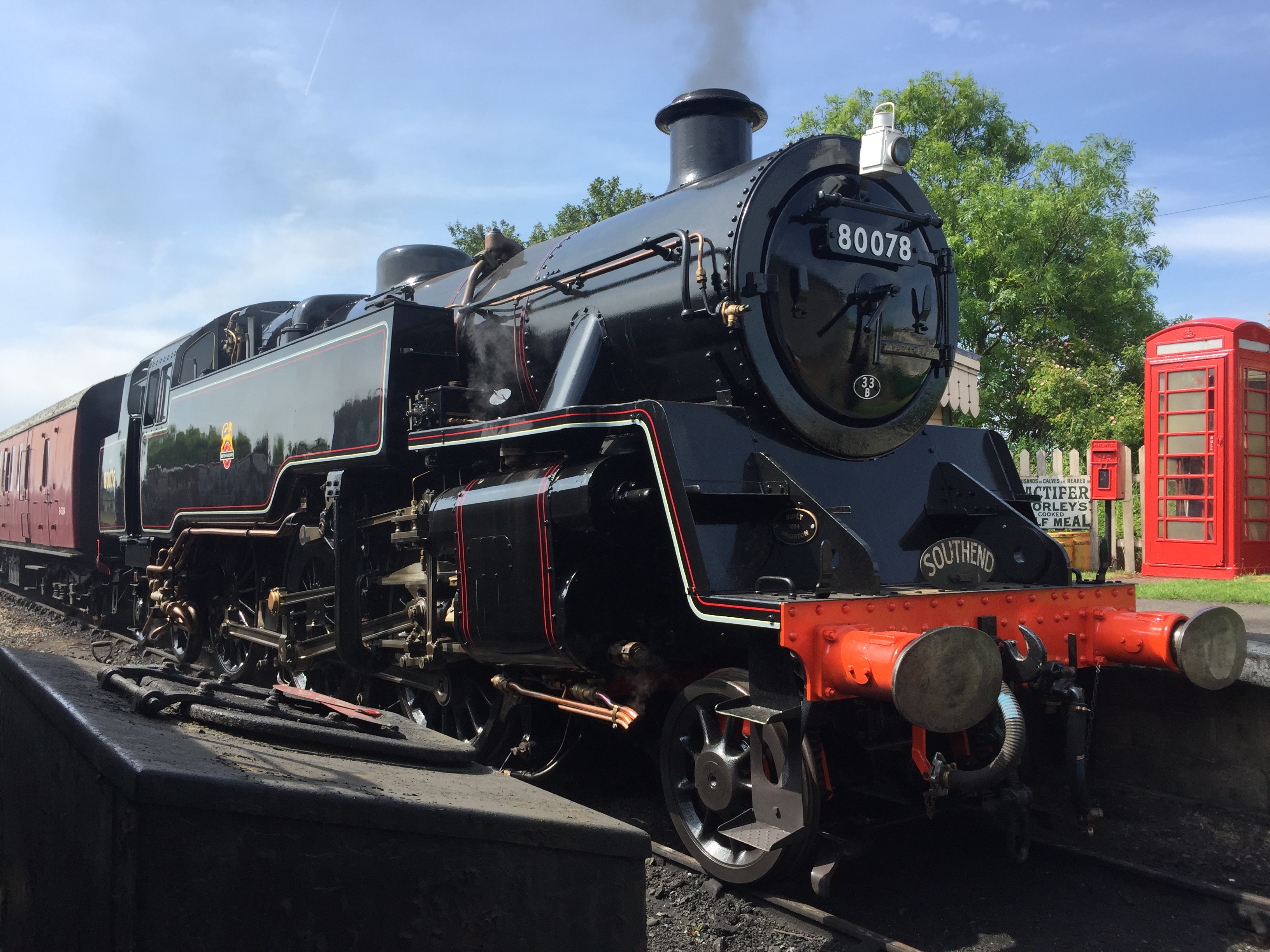 16th May - We welcome a Southern Region EMU!
The Spa Valley Railway is delighted to announce not a locomotive but a unit, and one very appropriate to the area!
Yes, she's returning to the Southern for the first time in a large number of years, Class 421 3CIG No.1497 'Freshwater', courtesy of its owners!
Joining the line to assist in carrying our passengers for a 5yr period whilst some of our other carriages go through overhauls the former Lymington Branch EMU will be launched into service during our Summer Diesel Gala. The unit will then see regular use throughout the years ahead during ordinary running days, special events and even driver experience days.
The visit of 1497 will bring together a combination of some very classic Southern traction and rolling stock with two Class 33's, a Class 73 and of course our Class 207 DEMU. To put the icing on the cake, 1497 can also operate in Push/Pull with our resident 73, fancy that as a Driver Experience gift? More details on that one soon...
With an NSE Class 50 & 73, a BR Blue 33/2 & Deltic and 1497 + 1317 both being BR Blue/Grey we've certainly got some photographic opportunities for you!
We hope you like this news as much as we're sure you'll enjoy seeing the biggest diesel gala we've ever staged taking place at the Spa Valley Railway!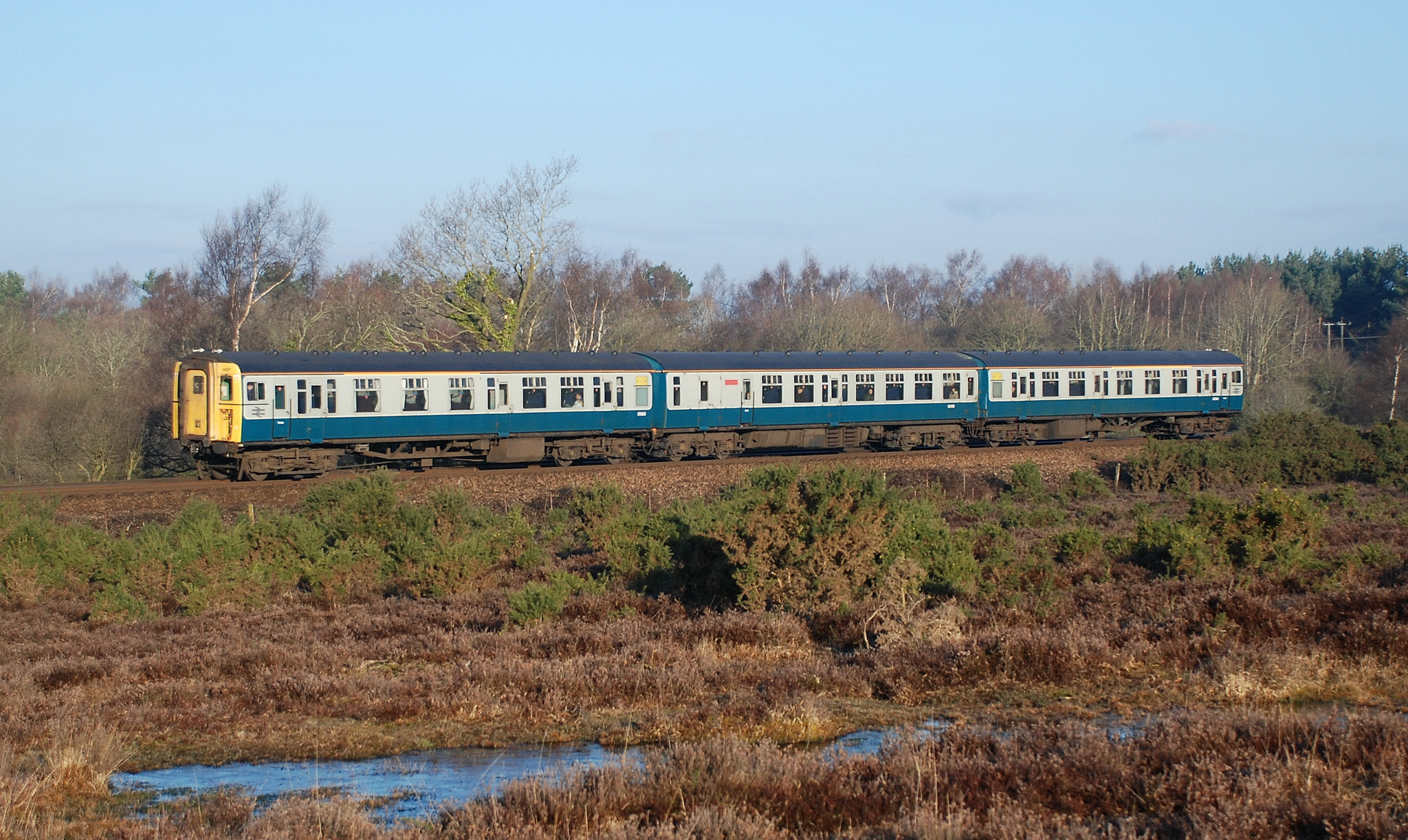 3rd May - Easter Competition Winners!
We had massive response with around a hundred entries each day. The first correct entries to be taken out of the boxes were..
Friday: Oliver from Greenwich
Saturday: Claudia from East Grinstead
Sunday: Rudi from London
Monday: Olive from Catford.
They have all been contacted and hope to claim their prizes..a Family Ticket for a Day out with Thomas at the Spa Valley Railway in October.
The missing rabbits were Grumpy and Headache..leaving ten to be spotted.
Thankyou to everyone who took part.
14th April - Our relaunched website!
We have recently overhauled our website to make it much more user friendly and clear, if you've any feedback then please contact our General Manager here.
Visiting Diesels for the Summer - Including a Deltic!
We're delighted to announce the visit of two mighty diesel electric locomotives this summer, a Class 50 and a Class 55, the latter are better known as Deltic and were built to haul trains at up to 100mph over the East Coast Mainline from Kings Cross to Edinburgh.
The Class 50 locomotive No.50026 'Indomitable', built to operate heavy passenger express trains from London to all over the United Kingdom, will arrive at Tunbridge Wells West this June and is available for Driver Experience and its own public running day where the loco will cover 60 miles per day! 'Indomitable' will then star alongside visiting Class 20 D8188 and the Deltic at our Summer Diesel Gala before departing the railway.

Class 50 50026 'Indomitable' - Photo copyright Richard Jones.
Arriving just in time for our Summer Diesel Gala will then be the Deltic, 55019 'Royal Highland Fusilier', courtesy of the Deltic Preservation Society. 55019 is also available for Driver Experience which is selling out fast!
This iconic diesel locomotive will be at our railway until early September and is also operating its own running weekend on Saturday 19th & Sunday 20th August, the Deltic is expected to operate 60 miles per day!

Class 55 55019 'Royal Highland Fusilier' - Photo copyright Richard Jones.
Steam is coming too!
Arriving in early May is Hunslet Saddle Tank 'Ring Haw' No.1982 courtesy of the North Norfolk Railway, this small yet powerful locomotive will be with the Spa Valley Railway until late October and will star alongside residents 'Ugly' & No.72 at our Summer Steam Festival on Saturday 1st & Sunday 2nd July.
Steam locomotive No.1982 'Ring Haw' - Photo copyright Frank Richards.