Celebrating 20yrs since we started running trains!
With visting Standard 4MT Tank No.80078!
1997 to 2017
20 years ago, in August 1997, the Spa Valley Railway opened the line to Groombridge. This was following a period from late December 1996 and also from March to August 1997 where we operated a shuttle train over 3/4 mile of track from Tunbridge Wells West to Cold Bath Bridge.

On Saturday 23rd August 1997 the line re-opened the 3 1/2 miles to Groombridge Station. Over the past 20yrs the Spa Valley Railway has grown into Tunbridge Wells' biggest tourist attraction and is often described as the South East's friendliest railway! In the years that followed from our opening to Groombridge we have achieved many things - our line was extended to Birchden Junction in 2004 and then on to Eridge in March 2011. We've become home to a wonderful fleet of Steam & Heritage Diesel Locomotives, including a 1876 built Steam engine known as Terrier 'Sutton' and also the train which closed our line in 1985, 'Thumper' 1317.
We would not exist today without the dedicated volunteers that make up our wonderful railway. Come along and join us this August Bank Holiday to celebrate with them the achievements we have made in such a short space of time!
---
The Celebrations!
This event is not only to mark the 20th anniversary of the re-opening to Groombridge, but also the Spa Valley's 20th Birthday since we started operating train services. It is a time for our volunteers to enjoy what we've achieved in such a short space of time and look back with our visitors on our delightful heritage railway.

This event is 2017's biggest, as we pull out all the stops to show you what we've achieved over 20yrs. We may still be the 'new kids on the block' but we've come such a long way in such a short space of time through the dedication of our volunteers. We're certainly looking to celebrate and what better way than to return a Standard Class 4 Tank engine to the line, as shown in the picture below!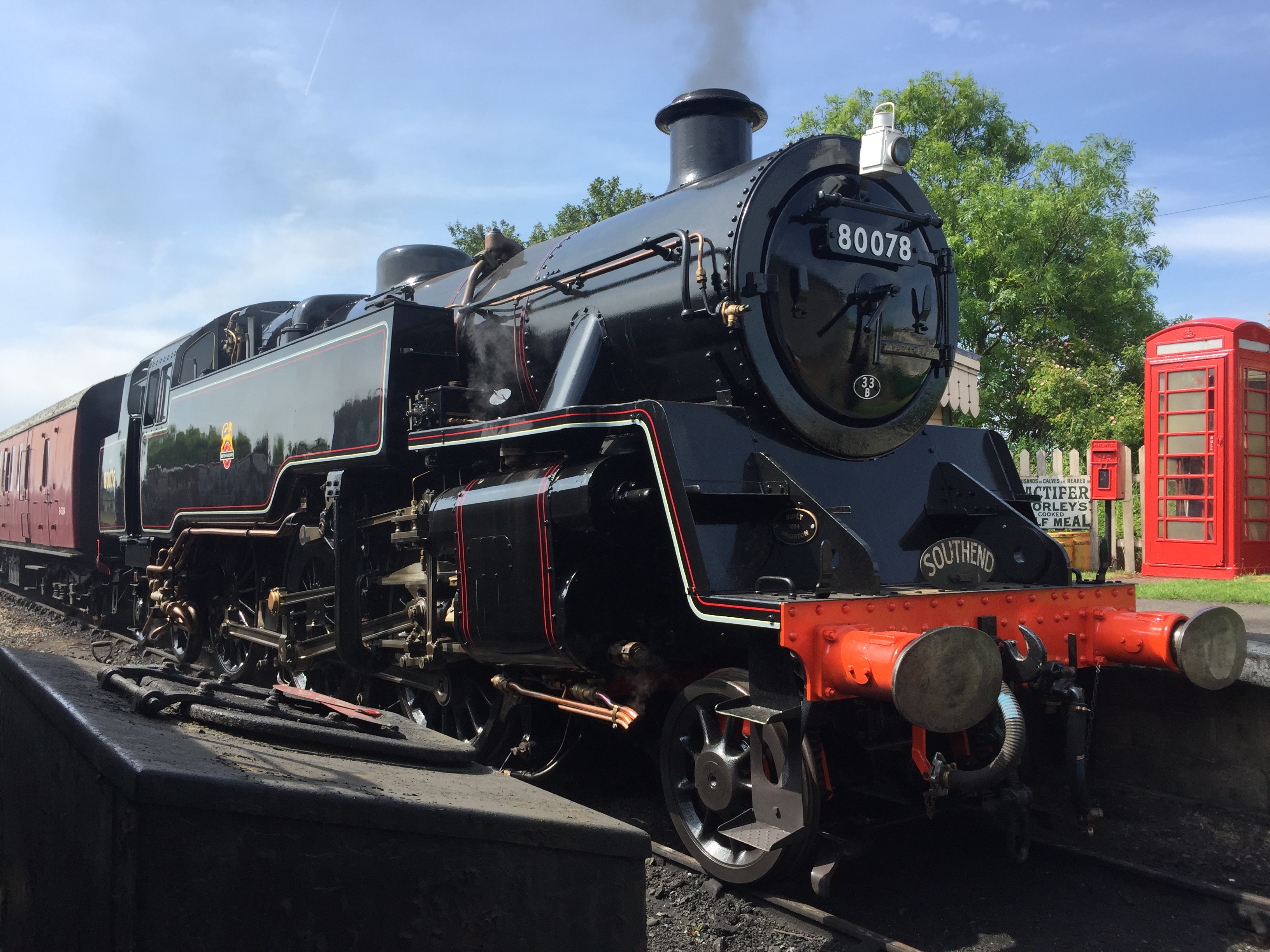 ---
Locomotives taking part
BR Standard 4MT No.80078
RSH No.62 'Ugly'
Vulcan Austerity No.72
Hunslet No.1982 'Ring Haw'
Class 33/0 33063
Class 55 55019 'Royal Highland Fusilier' - Courtesy of the Deltic Preservation Society
Class 73 73140
Class 207 DEMU 1317
Class 421 3CIG 1497 'Freshwater'