The Summer Steam Festival - West Kent's biggest gathering of road steam in 2017 and the Spa Valley's biggest steam event for over 5yrs!
#LittleRailwaysCanDoBigThings

Visiting steam locomotives 'RING HAW' & 'BEATRICE'!
Tickets explained:
A 1 Day Adult Train Travel Ticket & Steam Festival is valid for ONE adult to travel on ONE day and gain entry to the Steam Festival on ONE day only.
A 2 Day Adult Train Travel Ticket & Steam Festival is valid for ONE adult to travel on TWO days and gain entry to the Steam Festival on TWO days only.
If you wish to come as a group or more than one person you will need to purcahse individual tickets per person.
---
Entry forms, please clock on applicable link to download:
Full Scale Steam Engine
Miniature Steam Engine
Classic Car/Vintage Vehicle
---
The Summer Steam Festival, now in its second year, is once again taking place on an early Summer weekend, 1st & 2nd July, and will be centred around Eridge Station. This is where the car park will play host to a variety of road steam engines and on a regular basis steam hauled passenger trains, also located at Eridge will be a small selection of real ales & ciders plus a BBQ. Not only that, for the first time in a number of years we're able to provide FOUR steam locomotives to haul our trains, this includes visiting engines 'RING HAW' courtesy of the North Norfolk Railway and 'Beatrice' courtesy of the Embsay & Bolton Abbey Steam Railway.
In 2017 we will see at least 13 road steam engines on display, our event will be West Kent's biggest gathering of road steam this year! Our beautiful heritage railway will turn into a steam adventure with road, rail and miniature engines, model railways, vintage cars our events team and putting on a show for you.
We've currently a line up of at least 31 vehicles being displayed spread over the two days (note, not all 31 will appear at the same time, some on Saturday some on Sunday), at Tunbridge Wells West there will be at least 6 Model Railways for you to enjoy in our engine shed alongside under restoration steam locomotives 'Sutton' and the Jinty.
As per the 2016 event entry to the festival at Eridge will either be by Spa Valley travel tickets or a separate festival only ticket, these tickets will go on sale in the Spring when we hope to provide more details of the steam road engines that are attending.
Throughout the event you can book Driver for a Fivers which is your opportunity to have a go at driving a real life steam locomotive or journey up the front on our own engine 'Ugly' for just £50 per single trip with our popular Footplate Rides!
---
The Steam locomotives:
Hunslet No. 2705 'BEATRICE' - Courtesy of the Embsay & Bolton Abbey Steam Railway
Hunslet No.1982 'RING HAW' - Courtesy of the North Norfolk Railway
RSH No.62 'UGLY'
Vulcan Austerity No.72
The Road Engines, a selection of at least 13, confirmed 10 road engines below!
Aveling and Porter GND Showmans 'Southern Queen'

Burrell 'Buller'

Ruston Hornsby 'Veronica'

Aveling Porter 'Royalty'

Aveling Barford 14186 'Roll on'

Aveling & Porter 'Odin'

Aveling and Porter 'Ebenezer'

Wallis Steevens Advance 6 Ton 'Wallie'
Ruston and Proctor 'Warrior'
Fowler 'Nighmare'
---
Saturday evening Fish & Chip supper:

In a change to our standard format, during our Summer Steam Festival your ticket will entitle you to travel on the 18:10 or 19:35 train from Tunbridge Wells West to Eridge, upon arrival at Eridge you will be able to collect your supper from the catering outlet in the station carpark. This will also be the ideal time to grab yourselves a drink and enjoy the magnificent array of road steam engines on display!
It is planned to operate our Fish & Chip train with steam hauling in both directions, expect one of the locomotives to be visitor RING HAW!
You may remain at Eridge to enjoy the real ale bar or a tub of ice cream, alternatively you can return to the train for a ride up the line to Tunbridge Wells West, your ticket is valid for travel and entry to the steam festival throughout the evening so you can break your journey at anytime, just remember not to miss the last train up the line!
Book for our Saturday 1st July Fish & Chip Supper 19:35 train here please note the 18:10 has now sold out.
---
Saturday night band - Noble Jacks @Eridge Station!
Also joining us at Eridge on Saturday 1st July from 19:00 to 21:00 is Noble Jacks. Noble Jacks are a rip-roaring Alt-Folk band with roof raising energy, whose warm electro-acoustic interactions fuse together a mixture of folky footstompin' rhythms and engaging lyricism. The band encompasses heartfelt, yet uptempo songs showcasing fiddle, blues harmonica and big anthem toplines. Noble Jacks have a relentless gigging schedule around the the British folk scene and recorded their debut album with Union Music Store at The Metway studio in Brighton.
They have already performed at many festivals around the country from Bestival, Local Live, Broadstairs Folk Week, to the Harvey's Brewery, Lewes, and this year promises to be no different following the release of their debut album 'What the Hammer' early in 2017..
2017 promises to be an incredible year for this new and aspiring band and we are incredibly fortunate and pleased to be welcoming them to our Steam Festival.
For those wanting to join us for this special evening we will be laying on trains to and from the festival, where there will be a bar and food available throughout the performance. The last train will depart Eridge for Tunbridge Wells at approximately 21:55.
Entrance to the evening will be free but we will be asking people to make donations to the railway to help cover costs of putting on an event like this.
Noble Jacks appear with courtesy of Midnight Mango and Union Music Store Record Label.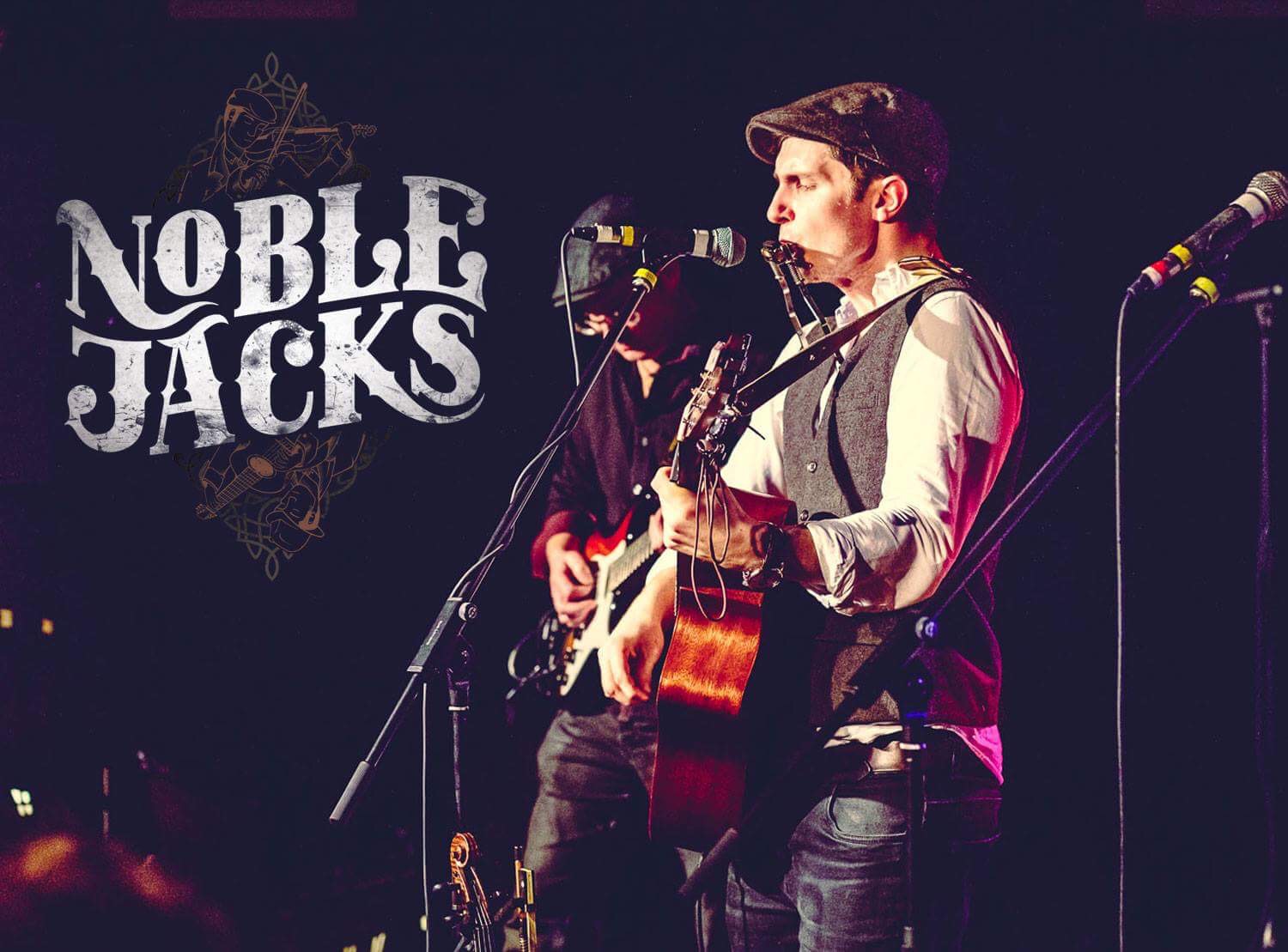 ---
At the Stations:
Eridge Station
At Eridge there will be a fine selection of Steam road engines, this include Steam Rollers and Traction Engines, Vintage Cars and other vehicles on display in the station carpark, entrance to this is included for all those who purchase a Day Rover ticket or a fee can be paid on the gate and you can spend all day venturing around the site and getting up close to these magnificent machines!

Also available (at a small extra cost to ride) will be a visiting miniature railway. Compare the large with the small at Eridge, it certainly brings home how these magnificent machines work in the biggest or smallest of scales.

Real ale & cider bar also set up in the stations car park.

Groombridge
Our crossing point for train. For the families, why not purchase one of our joint tickets with Groombridge Place and alight here to visit the delightful estate, its just a 20 minute walk from the station!

Tunbridge Wells West
The terminus in the western part of the famous Spa town, the location of our Victorian Engine Shed where inside a selection of model railways will be on display. In the yard we hope to provide a miniature railway as per the 2016 event which proved very popular!
---
Refreshments:

'Kate'
Our award winning on train bar car will be open on both days from the first trains departure to the last trains arrival, this includes the Saturday evening trains. 'Kate' will be open for the sale of real ale and cider, sandwiches, crisps, biscuits and other light refreshments during the day.

'Emily'
Our static buffet 'Emily', located at Tunbridge Wells West will be open both days of the event serving pasties and sausage rolls, as well as hot & cold drinks and light snacks.

Eridge
Our popular BBQ, will once again be serving burgers and sausages all sourced from our local butchers in Hawkenbury. There'll also be a selection of real ales and ciders in the station carpark.
Real Ales

High Weald
Rail Ale - 3.8%
Greenstede Gold - 4.0%
Arundel
Sussex IPA - 4.5%
Wild Heaven - 5.2%
Musket
Fife & Drum - 3.8%
Ball Puller - 4.0%
Ciders (Kent Cider):
Elderflower - 5.5%
Discovery - 5.5%
Toffee Apple - 5.5%
---
Getting to our Summer Steam Festival:

Road
The railway's Tunbridge Wells West address is: West Station, Neville Terrace, Royal Tunbridge Wells, Kent, TN2 5QY and we can be located at the Western end of the town by Sainsbury's and Homebase. Brown tourist signs in the area will assist in guidance and there are two Pay & Display Car Parks within 5-10 minutes' walk of Tunbridge Wells West Station located at Union House, Linden Close and Major York's Road.

Eridge Station can be accessed off of the main A26 Tunbridge Wells to Lewes Road.

There is very limited parking at Groombridge Station. High Rocks Station has a large free car park and signage is available from Tunbridge Wells to the Rocks themselves.
For Sat Navs the railway is located at the following post codes:
Tunbridge Wells West: TN2 5QY

High Rocks: TN3 9JJ

Groombridge: TN3 9RD

Eridge: TN3 9LE
There will be limited parking at Eridge as the carpark is closed for our Summer Steam Festival.

Rail
The easiest station you can get to us via rail travel is Eridge where our trains depart from Platform 2 or you can arrive via Tunbridge Wells Mainline after a 10-15 minute walk down the town through the very famous Pantiles. Please check National Rail Enquiries before travelling.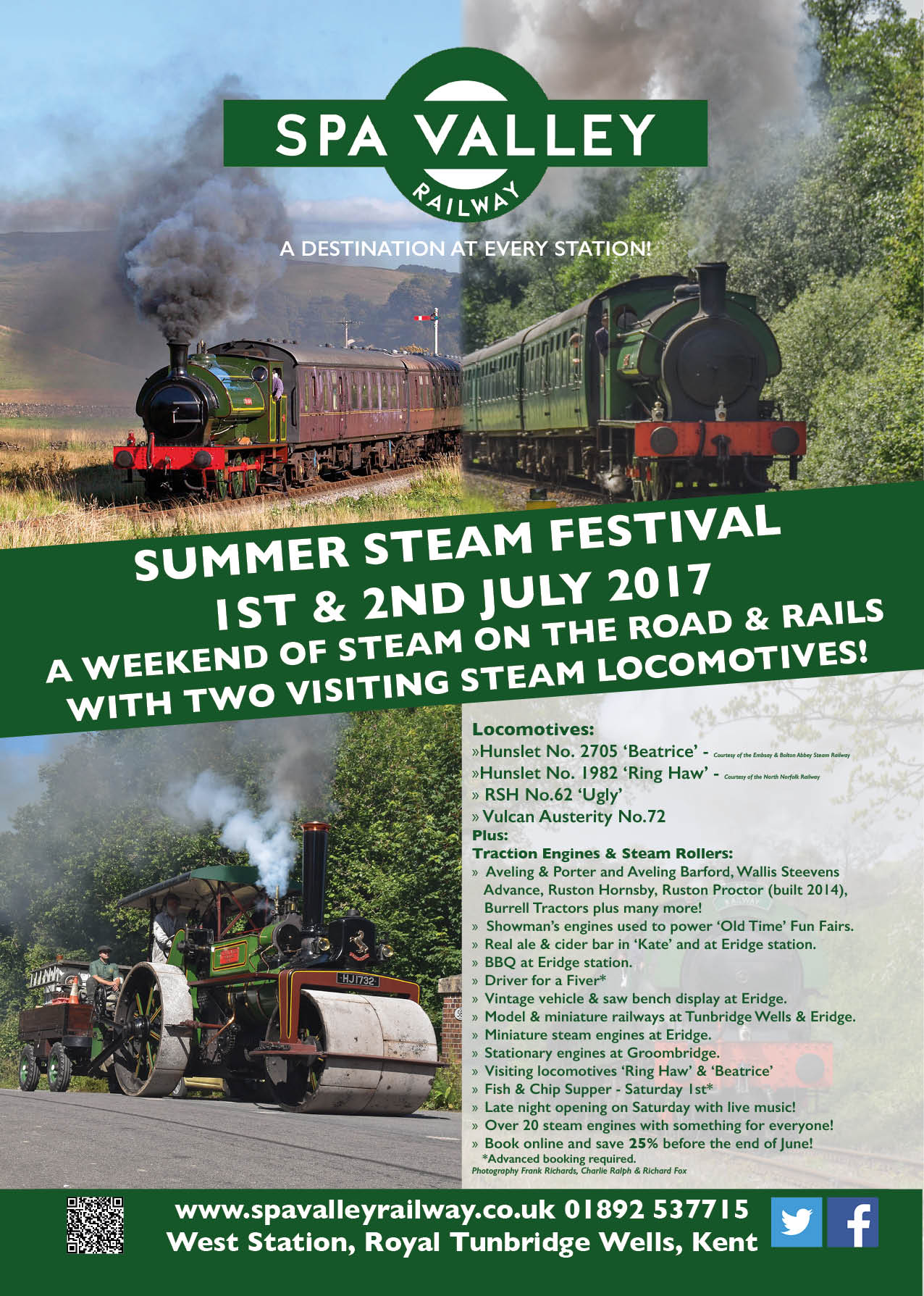 #LittleRailwaysCanDoBigThings