Spa Valley Railway » Visitor Information » Fares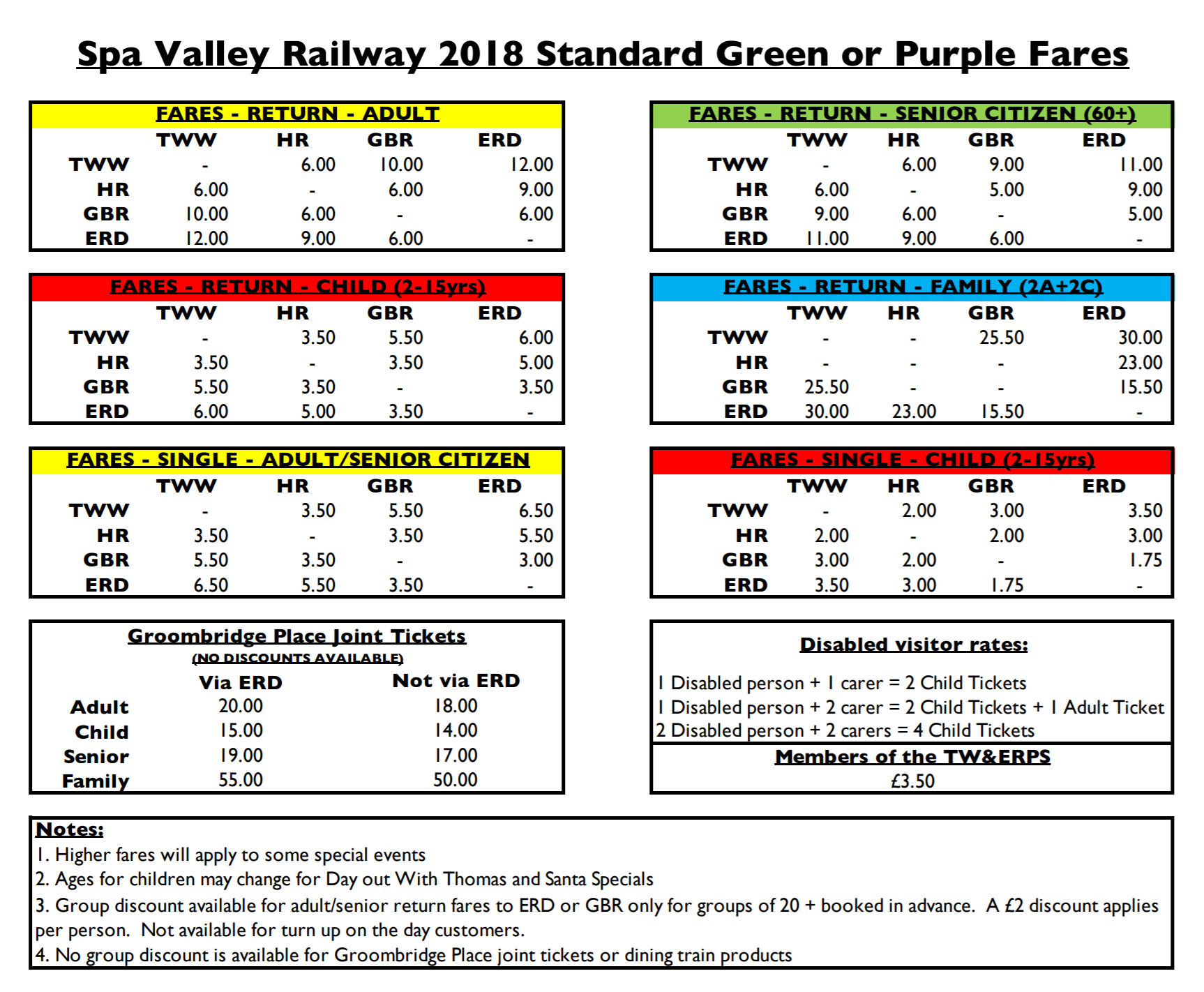 A PDF file with all of our standard single/return fares can be downloaded or printed out by following the link here.
Groombridge Place Combined Tickets are currently not available to purchase.
You can buy tickets securely through this website, or just turn up and pay on the day in the old-fashioned way! However, for special events days, we strongly advise advance booking. Seats on the train are limited.
Please PRINT OFF your e-ticket or have it available to scan on a mobile/tablet device and bring it with you when you visit. Printed tickets are posted by our agency closer to the event itself.
Different fares may apply for special events - please see event pages for details.
A through return ticket from any Southern station to the Spa Valley Railway via Eridge is available at weekends and bank holidays. Tickets are the standard walk-up return fare from your station of origin to Eridge on Southern Trains, plus a discounted Spa Valley Railway return fare from Eridge, currently:
Groombridge £3(A) / £1.50(C)
High Rocks £7(A) / £3.50(C)
Tunbridge Wells West £9(A) / £4.50(C)
Thats a saving of £3 per Adult on the normal full line fare!
If you need to point your local station staff in the right direction for these joint fares, the station codes for through ticketing are as follows:
Tunbridge Wells West - K569
Groombridge - K570
High Rocks - K571
These tickets are not available to book online, they are only available from mainline ticket offices.