Spa Valley Railway » Driver Experience!
IMPORTANT NOTICE:
To improve the service for our visitors we are changing some of the dates and also the times our trains operate to on and from Saturday 20th July until the end of 2019. Until 19th July our old timetables remain in use.
The new timetables and dates supersede those printed in our 2019 leaflet.
Our operating dates for the remainder of 2019 can be found clicking this link here.
The New Timetables are shown below or combined with our Old timetables are available in this link here. Our Old timetables are in use until 19th July 2019. On and from 20th July 2019 the New timetables come into use.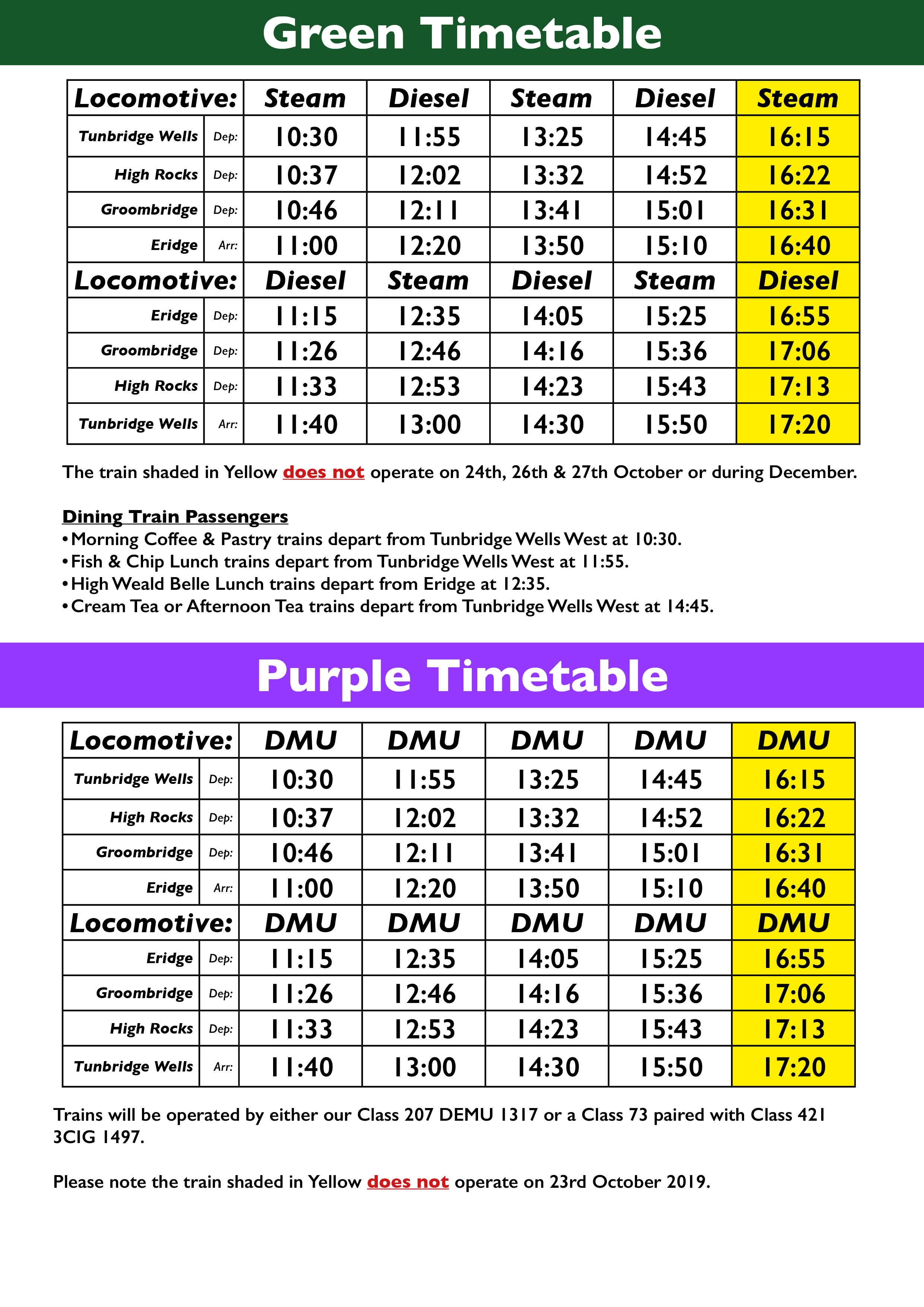 Booking information
This new timetable is applicable to all Green and Purple operating days on and from Saturday 20th July 2019.